Ernest Paul Bruechner '82
Ernest Paul "Breckie" Bruechner, Jr., passed away at home on May 27, 2016 with his incredibly loving family by his side after bravely fighting cancer for the past three years. He was 57. Paul was born in Wimpoe Park, Cambridgeshire, England on May 3, 1959 to Ernest Paul Bruechner and Susan McGee Bruechner. He grew up in Marshall, Texas and Shreveport, Louisiana, before graduating from Texas A&M University. Paul was a Gas Supply Analyst with Okaloosa Gas District, where his team was more like family. A special thanks to Dr. Brugarolas, Dr. Timmerman, Dr. Bagley, and the UT-Southwestern staff for their unparalleled approach and theme of hope for Paul, his family and other patients. The family deeply appreciates Dr. Susan Guentzel and Emerald Coast Hospice as well. A die-hard Aggie fan and Former Student, Paul – a gifted athlete himself – was the quintessential swim dad and sports enthusiast, who loved to watch his boys compete. His softer side included his love for animals, music and family times at Caddo Lake in Uncertain, Texas. Paul's delightful disposition, strength of character, his impeccable manners and affable nature brightened anyone's day. His loyal love for his family (he loved to hear the words "Uncle Breckie") and friends had no limits; we'll all have our own precious memories of him that will continue to brighten our lives each and every day. Breckie didn't allow the wrath of cancer to define his life, rather he grew spiritually and was comforted by Bible truth and God's word. Survivors include his wife, Deedee Scott Bruechner, his sons, Frank McGee Bruechner and Joseph Scott Bruechner, father, Ernest Paul Bruechner, brother Andy Bruechner (Lesley), sisters Nonie Bruechner Caruthers (Witt), Sallie Bruechner Austin (Kenny), father and mother-in-law, Russell and Marcia Scott, sister-in-law, Charlotte Scott Embody (Derek), nieces and nephews, Clara Caruthers Reese (Riley), Maggie Caruthers, Harrison Caruthers, Billy Embody, Andy Embody, Patrick Austin, Charlie Austin, Harper Austin, Sam Bruechner and Kate Bruechner.
---
Walter L. Pou, Jr. '41
Passed – Jan 21, 2016

Born in Dallas, Texas on Sept 3, 1919.  While at Texas A&M Walter was witness to Texas A&M national championship football season and Reveille #1 used to sleep in his bed.  When war broke out Walter became a Naval Aviator and met his wife while attending flight school at Pensacola NAS, FL. He flew the F7FN Tigercat but his favorite aircraft was the F6FN Hellcat.  He was also a member the first night fighter squadron in the Navy. After the war, Walter raised three children and continued to work until he was was 84 years old.
---
Harvey F. Story '71
Passed – May 4, 2015

Hometown – Panama City, FL
---
Ellen Hanby Matthews '44
Passed – June 16, 2010

Hometown – Tallahassee, FL
---
Hite Bennett '49
Passed – May 29, 1988

Hometown – Pensacola, FL
---
Lester Sanders Smith '54
1932-2014
Major Lester Sanders Smith passed away unexpectedly on Monday, Sept. 1, 2014, at the age of 81 in Niceville, Fla. He was born Oct. 9, 1932, in Hereford, Texas, to Nonnie A. Smith and Ida H. Gafford.
 He is survived by his loving wife, Shirley A. Harrison Smith, whom he married on April 4, 1953. He is also survived by daughters, Virginia (Dennis) Wichlacz, Marsha (Brian) Bayne; 10 grandchildren; 16 great-grandchildren; two great-great-grandchildren; and many nieces, nephews and other relatives. He was preceded in death by his parents and brother, Nonnie G. Smith; daughter, Cindy Bear Eagle; grandsons, Lance Cpl. Travis M. Wichlacz, USMC, IRAQ OIF II, and Lincoln M. Hurt.
 Lester graduated from Texas A&M with a BS in Agricultural Education and received his Masters degree from Boston University. He retired from the U.S. Air Force after 21 years of service and three tours overseas. During that time he was stationed at the Pentagon where as an information officer he covered public relations. He covered many presidential meetings with foreign dignitaries. He served in Vietnam and later used his experience to write his thesis on the Vietnam War and communication protocol with the public.
After retiring from the Air Force, Lester retired from Florida State University where he taught journalism and photography. He helped students learn photography and journalism skills by writing for the school newspaper and photographing school activities. After retiring from the university he spent his time doing his favorite things; fishing, gardening and woodworking where he made everything from toy boxes, quilt racks, kleenex holders and more for his family. He was a dedicated supporter of veteran's organizations. Lester was known for his love of a big hug. We will all miss his hugs immensely.

A private gathering with full military honors was held by his family at Heritage Gardens Funeral Home in Niceville.
Heritage Gardens Funeral Home & Cemetery
2201 N Partin Dr Niceville, FL 32578
(850) 729-1955
---
Robert Crisson '42
1921-2014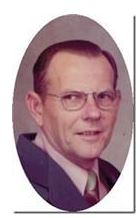 Mr. Robert Crisson, age 93, of Panama City, FL passed away early Wednesday morning, March 5, 2014 in Panama City. Robert was born on February 2, 1921 in Brooklyn, NY and had lived in Panama City for the past 8 years coming from Baltimore and Long Key, FL.
He loved the water and was an avid sailor. During Roberts early childhood he grew up in Puerto Rico. He was a Veteran of WWII serving in the United States Army. Robert received his Bachelor's Degree in Mechanical Engineering from Texas A&M College and retired from AT&T.
Robert was preceded in death by his parents, Charles Haywood Crisson and Mary Gertrude (Darrell) Crisson, brother, Retired Colonel Ernest John Crisson.
Survivors include his wife of 64 years, Ruby Crisson of Panama City, FL, who was the love of his life and best friend; two nephews, Ernest John Crisson, Jr, of Puerto Rico Richard Charles Crisson of New Port, RI; niece, Marilyn D. Casanova of Puerto Pico; sister-in-law, Diana A. Crisson of Puerto Rico.
Funeral services will be held Saturday, March 8, 2014 at 1:00 pm (CST) at Peavy FuneralHome Chapel with Chaplain Craig Brannon officiating. Interment will follow in Nettle Ridge Cemetery in Blountstown, FL. The family will receive friends Friday, March 7, 2014 from 6:00 pm (CST) until 8:00 pm (CST) at Peavy Funeral Home. All arrangements are under the direction of Marlon Peavy at Peavy Funeral Home in Blountstown, FL.
---
David "Dave" Leavitt, Sr., '51
1929-2014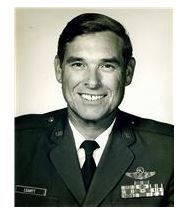 David N. Leavitt, Colonel USAF (Retired), passed away on Thursday, February 27, 2014. David was born on January 29, 1929 in St. Louis, Missouri to Maurice & Anne Leavitt (deceased). He graduated from Texas A&M, Class of 51 with a BBA, and was Commissioned a 2nd Lieutenant in the United States Air Force. He married Holly Knudsen, a Tri-Delt from the University of Texas, on May 22, 1952 in San Antonio, Texas. He graduated from pilot training in 1953 and began a career in the United States Air Force.
He was assigned for most of his career to the Aerospace Defense Command and North American Air Defense Command (NORAD). During his career, he held numerous squadron, command, and staff assignments in operations, safety, tactical evaluation, and aircraft accident investigation. His overseas assignments were to Alaska, Labrador, and Southeast Asia, where he served in Udorn, Thailand, and Hq.7th Air Force, Saigon, South Vietnam. His last assignment was as the Commander 678th Air Defense Group, and Commander Tyndall NORAD Control Center, where he was responsible for the air defense of the southern United States from Jacksonville, Florida to Laredo, Texas. He was rated as a Command Pilot with 4000 hours of Fighter time. Decorations include the Legion of Merit w/CLC, Bronze Star, Air Medal, and Air Force Commendation Medal w/2 OLC.
He retired from active duty in 1980. He was a member of the Order of Daedalians and a former Rotarian. After retirement, he and Holly were consultants in the conversions of Savings and Loan Associations from mutual to stock corporations. He had three very successful sons, David, Chris, and Tom. He and Holly built a home on St. Andrews Bay in Panama City, Florida, and with the exception of a few hurricanes, they have lived happily playing golf and traveling.
He was preceded in death by one son, Robert Knudsen Leavitt. He is survived by his wife, Holly Leavitt; three sons, David Nash Leavitt, Jr. (Barbara Jo), John Christian Leavitt (Elizabeth Ames), Thomas Powell Leavitt (Linda Jeanne); ten grandchildren, Laura Beth Anderson, Brian Scott Leavitt, Elizabeth Anne Watterson(Clayton), David Christian Leavitt, William Gaines Leavitt, Carolyn Leavitt Tanner (Jason), Mary Catherine Leavitt, Robert Franklin Leavitt, Sarah Elizabeth Anderson, Ian Scott Anderson; one great grandson, Noel Alexander Tanner, and one brother, Richard Harrison Leavitt (Jane).
A memorial service was held at the St. Andrew Episcopal Church on Thursday, March 6, 2014 at 2 p.m. Interment will be held in the Fort Sam Houston Cemetery, San Antonio, Texas at a later date. In lieu of flowers, memorial donations may be made to the St. Andrew Episcopal Church, 1608 Baker Court, Panama City, FL 32401 in memory of David Leavitt, Sr. 
---
Samuel M. Marshall
1927-2014
Samuel M. Marshall, 86, of Pensacola passed away on January 13, 2014.
Sam was born and raised in Alexandria LA. He served on an icebreaker with the Coast Guard during WWII. Upon graduating from Texas A&M in 1950 he served in the Army Corps of Engineers as an architect in Germany. During that time he met and married Philomena K. Wengbauer.
After his time in the service the couple returned to the states, and settled in Pensacola. In 1963, Sam opened an architectural practice on South Palafox St. He was known for his high standards of quality, for being a gentleman and for the exciting geometry of his buildings. Some of Sam's favorite projects that he designed were St. John's Catholic
Church, the UWF Computer Science Facility and the Anna Lamar Switzer Arts Center at Pensacola State College.
Mr. Marshall served his community through his involvements with the Cantonment Rotary Club, St. Elizabeth's Catholic Church, the Contractor Competency Board and the American Institute of Architects.
He was cherished by his family, who include his wife, Dr. Philomena K. Marshall; daughter, Dr. Teresa Marshall (Joe English); son, Mike Marshall (Suzanne) and his grandchildren, Ben, Sam and Luke Marshall and Katy and Matt English.
Visitation will be held from 5:00pm to 7:00pm on Friday, January 17, 2014 at Harper Morris Memorial Chapel.
Funeral Mass will be celebrated at St. Jude Thaddeus Catholic Church in Cantonment on Saturday, January 18, 2014 at 10:00am, with Fr. Tom Koyickal, celebrant. Burial will follow at Holy Cross Cemetery.
Donations in Sam's memory may be made to Sam Marshall Endowed Scholarship for the Visual Arts at the Pensacola State College Foundation.
Express your condolences in our guestbook at pnj.com/obits
---
Janet Ridgley Cass
1935-2013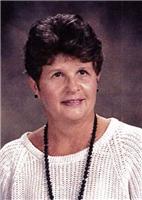 Janet Ridgely Cass, 78, of Destin, Fla., passed away after a brief illness on Sept. 16, 2013. She was born March 20, 1935, in Cumberland, Md. She attended Allegeny High School in Cumberland. After high school, she moved to New York to study fashion design. Later she went back to receive her BA in Education from Texas A&M, master's from University of West Florida and her Specialist Degree in Education from Florida State University. She moved to Destin, Fla., in 1976, where she taught school at New Heights Elementary and 14 years at Destin Elementary School as a Kindergarten teacher. She was active in the Destin City Government, serving on the Environmental Committee. She loved to travel around the world and was biked several times across the United States. Janet is survived by her son, Randy Cass and daughter-in-law, Judy Cass, of Briggsdale, Colo.; her daughter, Muri Kersanac and son-in-law, Tim Kersanac, of Destin; and her four grandsons, Justin Cass, Jared Cass, Joseph Kersanac and Tyler Kersanac. The family is requesting no flowers. There will be a celebration of her life on Wednesday, Sept. 18, at 5:30 p.m., at Clement Taylor Park in Destin on Calhoun Avenue.
---
James Preston Fenton '49
1924-2013
Virgil White Miller '63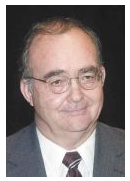 1941 – 2010
Once upon a time there was a young boy who loved to roam the pastures of the King Ranch of South Texas with his fishing pole and faithful dog.  He lived with his family and extended family at the Humble Oil Camp.  Virgil started his journey on March 16, 1941 in Luling, Texas, first born son of Clyde and Dorothy Nance Miller.  In the fifth grade, Virgil moved to Stanton, Texas – "home of 3000 friendly people and a few old soreheads".  Voted "Best All-Around Guy", Virgil graduated from Stanton High School in 1959.  Then it was off to college. Virgil embraced the culture of Texas A&M serving four years in the Corp.  He graduated with a Bachelor of Science in Mechanical Engineering and a commission in the United States Air Force in January 1964: Gig 'em Aggies!  While at college, Virgil fell in love with Kathryn Rogers of Palacios, Texas. They were married on July 12, 1963.   Virgil was transferred to Eglin Air Force Base in Fort Walton Beach, Florida in February 1964.  He served his country as a Mechanical Engineer for the Air Force Armament Laboratory ending his active duty service as a Captain.  They thought they would travel the world in the Air Force but got sand in their shoes and remained in Fort Walton Beach. Upon leaving the Air Force, Virgil entered the civil service keeping his same desk, duties and responsibilities. Virgil retired on April 30, 2000.  After retirement, Virgil felt a call to serve the city he so loved and was elected a City Councilman of Fort Walton Beach in March 2007.  As a City Councilman he brought the same dedication, beliefs, and time to the city as he did to his faith and family. He voted his convictions and stayed true to himself.
Virgil was a family man.  He loved his children and his six grandchildren – they put a sparkle in his eye.  He was a hands-on father who coached soccer and baseball, attended events, and dutifully sat through piano recitals. As a grandfather he loved rocking his grandbabies and going on outings to Goofy Golf, Chick-fil-A and local parks. Surviving Virgil are his beloved and devoted wife, Kathryn Rogers Miller and their three children Michelle, Kristyn and Randy. Michelle and her husband Mike Culberson, reside in Winston, GA and have two sons Cory and Jarett.  Kristyn and her husband Drew Roseborough, reside in Jacksonville, FL and have four daughters AnnaLiz, Andrea, Simmons and Emily.  Randy resides in Jacksonville, FL.  Virgil is survived by his sister Patricia Cox (Billy), his brother Clinton Miller (Phyllis).  In addition, he leaves behind Ann and Bud Corbett, Rita and Barry Nauman, Marshall and Georgia Rogers, and his best friend and Aggie roommate Ted Mayo married to his wife's sister Pat, along with numerous nieces and nephews. Virgil had many faithful friends including his MA07 Sunday School class.
Virgil was a faithful Christian and dedicated member of First Baptist Church in Fort Walton Beach since residing in this area.  He taught Sunday School, Church Training, Royal Ambassadors, and was a deacon, serving as chairman of deacons for two terms.  He had a special heart for visiting the sick and the homebound.  Virgil also participated in Disaster Relief efforts with the Florida Baptist Convention.
Virgil finally defeated his struggle with cancer and went to be with his Lord and Savior, Jesus Christ on Saturday, February 20, 2010 at 8:25p.m.  He was surrounded by his family as he took his last breath.  He fought the good fight, he finished the course, he kept the faith and there is prepared for him a crown of righteousness and not him only, but to all those who love Christ's appearing (2Tim 4:7-8).
Funeral arrangements will be entrusted to Emerald Coast Funeral Home, 113 Racetrack Road N.E., Fort Walton Beach, FL. The visitation will be held at 1:00 p.m. Wednesday, February 24 followed by the Celebration of Life service at 2:00 p.m. at the First Baptist Church, Fort Walton Beach, FL.  Virgil will be laid to rest at Barrancas National Cemetery in Pensacola.  The service will be at 9:30 a.m. Thursday, February 25.
In lieu of flowers, donations may be made to the MD Anderson Cancer Center, specifying Adult Sarcoma Research Center(www.mdanderson.com/gifts). Expressions of sympathy may be submitted online at www.emeraldcoastfuneralhome.com
---
Ray Edward Stratton '55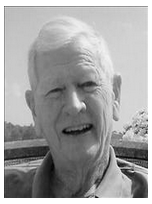 Ray Edward Stratton, 74, of Valparaiso, Fla., passed away Feb. 28, 2008, at home of an apparent stroke.
Ray was born Feb. 25, 1934, in Houston, Texas, to Ray Edward Sr. and Lois Francis Stratton. He married the former Jan Murdock in Greenville, Ala., in 1970. Ray graduated from Texas A&M with degrees in oceanography, meteorology and psychiatry.
On Jan. 26, 1956, Ray entered the United States Air Force and served in a variety of positions including instruc-tor pilot and forward air controller in Vietnam. He concluded his military career as commandant of the Air Force Special Operations School at Hurlburt Field, Fla., retiring after 30 years of service.
His awards and decorations include the Legion of Merit with one Oak Leaf Cluster, the Distinguished Flying Cross and the Bronze Star Medal and several other awards attesting to his dedicated service to his nation.
After his retirement from the Air Force, and a six-week vacation in Europe with Jan, Ray accepted an offer from Lockheed Martin's famous Skunk Works in Burbank, Calif. He served the corporation for 14 years in a variety of positions with the last being director of Lockheed Martin's Corporate Business Development office in Tampa, Fla.
Ray is survived by Jan Stratton, his loving wife of 38 years, and eight children. Ray's faithful dog Bim was at his side at his time of death.
Memorial services will be at 2 p.m. Tuesday, March 4, at Hurlburt Field Chapel. Retired Gen. Richard Secord will give the eulogy with full military honors. A reception will follow the Chapel service at the Soundside Club at Hurlburt Field.
Inurnment will be at Barrancas National Cemetery, NAS Pensacola, Fla., at a later date.
In lieu of flowers, the family suggests memorial donations be made to Children in Crisis, P.O. Box 613 Shalimar, Fla., 32579 in memory of Ray Edward Stratton.
Twin Cities Cremation and Funeral Services, 1405 John Sims Parkway, Niceville, Fla. is entrusted with the ar-rangements.
Published in the Northwest Florida Daily News from 3/3/2008 – 3/4/2008.
---
Bobby Wray Lowe '51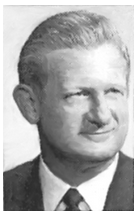 Bobby Wray Lowe '51 lost his courageous nine-year battle with multiple life threatening diseases on April 5, 2002.
Bob left behind his loving wife of 50 years, Dottie M. (Morrison) Lowe of Niceville, who is an active member of the Emerald Coast A&M Club.
When he retired from General Electric after a long (35 years) and distinguished career as an electrical engineer, Bob and Dottie took up residence in Bluewater Bay in Niceville. Both Bob and Dottie were avid golfers, and Bob was active in The Men's Association, Bluewater Travelers, and the Elks Lodge 1795 in Fort Walton Beach. He was a lifetime member of IEEE.
Originally from Waco, Bob entered the US Navy in 1944 after graduating from Waco High. He served as both a radio operator and tail gunner in the Pacific Theater on dive bombers from several different aircraft carriers. When he returned from the war, he entered Texas A&M, pursuing a degree in electrical engineering. Entering the service again during his junior year, he served for two years as a radio operator in the R4D aircraft. It was during this time that he met Dottie, who was also in the Navy, and after a double wedding with their good friends John and Gracie Hays, the Lowes returned to College Station together to finish his BSEE. The newlyweds lived in the WWII converted barracks apartments owned by the college northeast of the main campus. After graduation in 1953, Bob started his career with GE, returning to A&M in 1970 to pursue an MBA. After being named Texas A&M Outstanding MBA Student for 1972, Bob received his MBA that same year, and, after a short stint as an auditor in Houston, returned to work for GE.
The Lowes were members of the First Presbyterian Church in Niceville, where Dottie has planted a red maple tree in the front lawn of the church commemorating Bob's life and accomplishments.
---
Ambrose Lee Nabors '39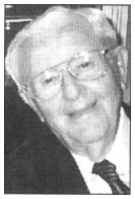 Ambrose Lee Nabors '39, age 85, passed away March 8, 2001, at Fort Walton Beach Medical Center.
Lee left behind his loving wife of 55 years, Davie; and children, Jim and wife Bonnie Nabors; daughter, Connie and husband Larry Gilbert; and daughter, Sharilyn and husband Cloyce Darnell. His grandchildren include, Mary and David Darnell, Margie, Jayme and Bobby Nabors, Polly Sura and Jennifer Ritchie. Amber Ritchie was his only great-grandchild.
Lee was a resident of Shalimar, Fla., for 56 years and a pillar of the community. His many civic involvements included being a board member of Okaloosa-Walton Community College; the March of Dimes; United Way; Rotary Club; and the Military Affairs Committee. Following his retirement from the U.S. Air Force and civil service, he founded Okaloosa Asphalt Enterprises, Longwood Enterprises; and Eglin National Bank. He was a faithful member of St. Simon's-on-the-Sound Episcopal Church since 1946. He was the eldest charter member of the Emerald Coast A&M Club, and continued as the club's elder patron, sponsoring many scholarships for area students attending Texas A&M.
His journey here has ended, but we will treasure his legacy of treating others with
dignity and respect, quietly helping those less fortunate, and making this world a better place.
---